After a sustained period of decline and uncertainty, the future of Marymont's stadium has finally been secured…
---
The traditional home of MKS Marymont, a knackered but historic stadium has seemingly been saved from the bulldozers after the city announced a PLN 2 million renovation that will see the restoration of the ground's main stand.
A pearl of post-war modernism, the stadium was constructed between 1950 and 1955 with the development coinciding with the local club's glory years.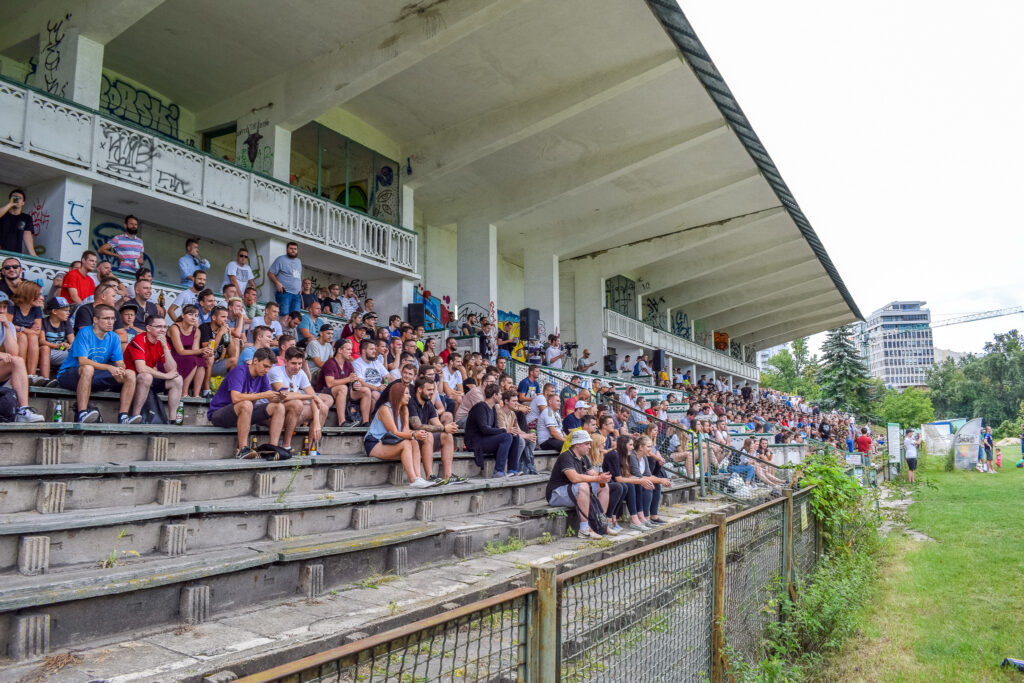 Advancing as high as the second tier of Polish football, it was during this era that capacity crowds of 10,000 would regularly fill the arena.
Had you been there yourself, you'd have been cheering on players like Kazimierz Gorski – in later years, he'd earn his place in the pantheon of Polish greats when he masterminded Poland's draw at Wembley in 1973. For Poland, it paved the way for their eventual third place finish in the World Cup the following year, while for England, the result ensured they'd be watching the finals at home on TV.
But enough of that, back to Marymont. The club's fortunes never really took off after their brief 50s heyday, but nonetheless their sports ground remained a complex of importance. Zbigniew Boniek made his debut for Poland's youth team on this pitch, while a couple of decades later Zinedine Zidane also graced the turf playing for France's juniors.
Elsewhere, the surrounding training facilities were used by gold-winning Olympians such as the fencer Witold Woyda.
Allowed to fall into ruin in the years that followed, the decay of the sports club has been reflected by the general dishevelment of the stadium – a place of overgrown terraces, broken glass and freaky acid trip graffiti, its death had been long and painful.
But despite rumors that it stood to be flattened to make way for apartments, both sports and architecture fans have been left celebrating the news that stadium stands to be returned to its best.
---
(Photos: AW)